Fencing Champion
8th Feb 2022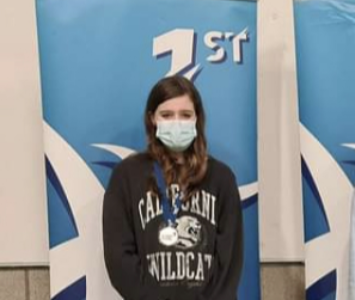 We're very proud of our year 8 pupil, Eilidh, who has been selected to represent South East region in the British National Fencing Championships following a run of success in the sport.
In January Eilidh travelled to Edinburgh to take part in the Scottish Youth Fencing Championships. She won the Under 13 Ladies' Epee on the first day and remarkably, despite only being 12, won the Under 17 Ladies' Epee, meaning she is double national champion. While Eilidh won comfortably in the Under 13 final, the Under 17 was a close fought match, with Eilidh winning 15-13.
Her success in Scotland was followed by an impressive second place in the Under 14 Girls' Epee at the South East Regional youth fencing championships on 6th February. 
The British National Championships will take place at the English Institute of Sport in Sheffield, from 29th April until 1st May. Good luck Eilidh!